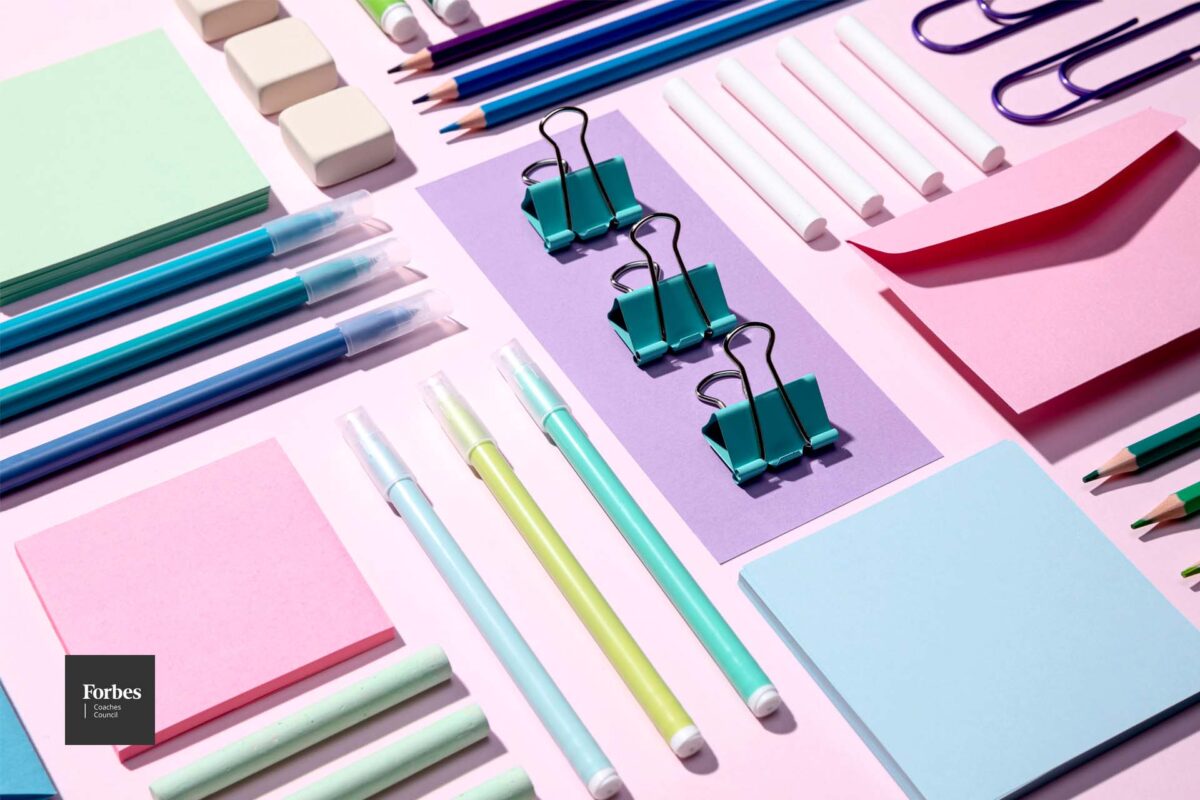 The Power Of Mindset In Overcoming Perfectionism
Forbes > Leadership
Written by: Wendi Wasik / Forbes Councils Member
Is the pandemic fueling your perfectionism? How people respond to crisis is as nuanced as individuals themselves. High stress. Uncertainty. No clear line of sight. Extenuating circumstances have become our everyday experience during the pandemic.
For perfectionists, these circumstances are a huge temptation to double down on familiar, and often unproductive, habits, such as excessive preparation, overwork and unrealistic expectations for oneself and others. Over time, these habits create undue stress and pressure, which can slowly bring perfectionists to their breaking points.
Even under normal circumstances, research (registration required) warns against burnout, anxiety, depression and other negative effects often associated with perfectionism. In fact, before Covid-19, perfectionism was already on the rise — and often reinforced in the workplace. And given the current circumstances, according to York University psychology professor Gordon Flett, perfectionist tendencies may increase as individuals attempt to establish a sense of control.
The Illusion Of Perfectionism
Perfectionists tend to amass success, credentials, accolades and positive outcomes. They correlate these outcomes with their perfectionist ways of thinking and behaving. Therefore, it is easy to resist shedding those tendencies for fear of slipping into mediocrity, believing that successful outcomes are achieved due to perfectionism — and, conversely, negative outcomes result from a failure to work hard enough. Herein lies the illusion of perfectionism: "If I don't work hard enough and demand perfection, my work product will be mediocre, at best."
Hard work and effort, however, are not the only factors in the outcomes' equation. Putting forth excessive effort doesn't necessarily lead to appreciably better outcomes. In reality, scaling back and refocusing energy and effort more strategically may lead to an improved work product — not to mention a greater sense of satisfaction and increased work-life balance.
Perfectionism: An Unproductive Mindset
Imagine that traditional concepts about working hard have little to do with the results you achieve. Sound blasphemous? For the perfectionist, perhaps, but what if the results you achieve have more to do with how you are thinking about your work? Mindset creates a powerful context for how you approach your work. For many, perfectionism is born out of a mindset that requires working hard at all costs.
To identify your mindset, consider what drives your behavior right now. Are you working hard to achieve perfection, outshine others, keep your job, or are you striving to do your best work and make a valuable contribution, which also provides job security and can garner respect? A productive mindset allows you to encourage yourself and others to set realistic timelines, explore new opportunities and learn from things that don't turn out as planned — all of which more closely correlate with results.
Behind the veil of perfectionism often sits a high-potential individual held captive by a death grip. As Brené Brown explains in "Exhausting Quest for Perfection," "Perfectionism is not the same thing as striving to be our best. Perfectionism is not about healthy achievement and growth." Rather, it is driven by fear of failure — and fuels unproductive thinking, such as ruminating over what-if scenarios, obsessively scrutinizing details and worrying incessantly about being under-prepared, all of which can lead to procrastination, shame and guilt. Another particularly insidious downside to perfectionism is self-criticism, which drives a lack of compassion and empathy for oneself and others — making perfectionists nearly impossible to please.
Overcoming The Illusion
The good news is that perfectionism is a mindset — and not a permanent state, or a life sentence. With increased awareness, daily practice and some mental grit, perfectionists can free themselves from the illusion of perfectionism. Here are some tips on how to begin overcoming the illusion and using a new, more balanced mindset to elevate your performance:
Seek a balanced evaluation: Ask friends or colleagues for an objective perspective as you develop your own ability to be more balanced. (All those people who dole out compliments see something special in you — try to see it, too!)
Set realistic expectations and standards: Establish realistic performance measures for yourself and others. Begin by figuring out what is actually "realistic" — practice and seek feedback from others.
Shift the narrative: Is the internal dialogue in your head diminishing your achievements? Replace well-worn narratives, such as "I did okay, but I could've done better" with narratives like "I won the pitch and I'm really proud. I also learned a few things that will help me improve future pitches."
Change your mindset: Remember the results you achieve have more to do with how you're thinking about your work. Shifting the perfectionist mindset is the first step in elevating your performance and creating positive outcomes.
Celebrate successes: Very few perfectionists are comfortable receiving well-deserved praise and admiration for a job well done. When all you can see is what you did wrong or didn't accomplish, you're far less likely to acknowledge not just yourself, but also others.
Give yourself space to make mistakes — and learn from them: Fears of "doing it wrong" or being "found out" often prevent perfectionists from giving and receiving feedback, asking questions and developing new approaches. Practice giving yourself space to make mistakes, and learn to grow from them.
Steer away from generalized conclusions: "If I let my foot off the proverbial 'gas pedal,' I will become lazy and woefully unsuccessful." Not true! Remember there's more to the equation than time and effort. Focus on your mindset and internal dialogue and how they positively correlate with results.
Bring your best 'imperfect' self forward: Remember that to some degree, we are all swimming in perfectionist waters. Being imperfect, and not feeding perfectionist tendencies, does not condemn you to mediocre work — far from it!
As you pierce the illusion of perfectionism, you may find it refreshing and empowering to recognize yourself and others as evolving, authentic and imperfect individuals — and to discover that shedding the heavy weight of perfectionism can help you achieve extraordinary things.
---

Wendi Wasik Forbes Councils Member
Forbes Coaches Council